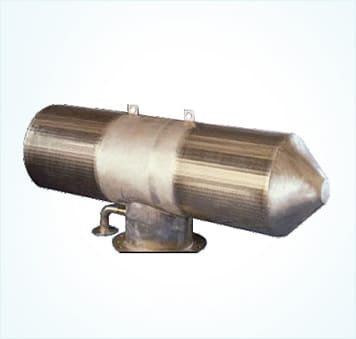 Intake Screens
Apollo Screens intakes provide continuous water extraction from
Advantages
The all welded construction offers unmatched features and benefits
Wedge wire screening
Maximum efficiency
Protection of aquatic life
Controlled slot velocity
Less maintenance
Non Moving parts
Low pressure drop
Engineered to suit specification
Industry Segments
Municipal Water Supply
Water Treatment Plants
LNG Plants
Desalination
Paper & Pulp
Sugar Mills
Waste Water Treatment and various other process Industries
INTAKE SCREEN ASSEMBLY
Our Intake system
Passive screening is designed to reduce initial cost and reduce maintenance of your water intake system. It is based on two fundamental concepts:
Reduced infow velocity and
Use of natural currents or gravity for cleaning.
Limiting the maximum screen through velocity to 0.15 m/s, minimizes the build-up of solids and aquatic organisms on the screen. The low screen entrance velocity and minimum clogging conditions result in very low head loss across the screen surface.
In cases of extremely high loads of debris in the water body or inadequate current conditions an air backwash system for auxiliary cleaning may be incorporated into the screen assembly.
During the air backwashing cycle debris is flushed away from the wedge wire screen surface, by a burst of compressed air released inside the screen cylinder. The air backwash system can be manually or automatically operated, based on a timer or pressure drop set-up to suit the system supplied.
The Apollo Screens wedge wire water intake screens are supplied in Single or Tee configurations specifically designed to suit individual applications in rivers, lakes, dams or ocean.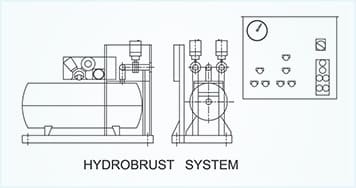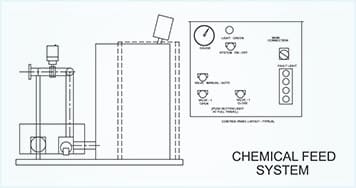 Flexibility in Design
Each System is engineered and manufactured to individual applications. E.g. Size, Air backwash system, material selection and many more.
Intake apertures are typically 3 mm, but larger apertures can be offered to suit customer requirements. Intake aperture smaller than 2 mm are not recommended, due increased chance of algal growth.
The Apollo Screens intakes are typically fabricated from 304 SS and 316 SS. Other materials such as 904L can also be offered.
The head loss through the Apollo Screens intakes is very low, typically 1.5 kPa through a single screen and 2.5 kPa through a tee screen.
Taking into account the application requirements (depth, water quality, aperture, total flow rate), Apollo Screens will provide you with the optimum financial and technical solution.
© Copyright 2016, Apollo Screens