About Industrial
INNOVATIVE DESIGN
Apollo Screens is an Indian company specialising in the design and manufacture of stainless steel wedge wire screens for liquid-solid , solid - gas & solid-solid separation.
These screens are well known for great strength, long service life and excellent adaptability for high efficiency liquid/solid separation.
Apollo screens are manufactured by welding Trapezoidal-shaped (V-shaped) wire on support rods, creating apertures (slots) which enlarge inwardly, meeting the most demanding standards for ruggedness, durability, and consistency in slot opening. The V-shaped opening allows only two points contact with the particles, thus preventing any risk of clogging.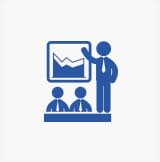 Custom designed and engineered
Each product is designed to ensure complete satisfaction. We provide guidance and support from project conception to completion.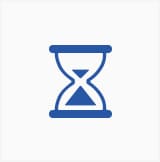 Longer life
Apollo Screens adopts best practice manufacturing principle for similar industry. The screens are extremely durable and have high resistance to abrasion, corrosion and impact damage.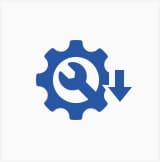 Reduced maintenance
The rugged construction and high quality of the materials produces products that last longer and require less maintenance.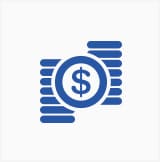 Cost effective
Superior operating efficiency, reduced maintenance and extended service life combine to decrease the overall cost of Apollo's screens to plant operators.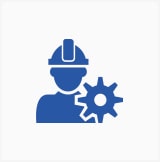 Screen Construction options
Apollo's screen surfaces can be used :
For direct screening or separation
As a support surface for filter media (activated sand bed, activated carbon, resin, catalyst etc.)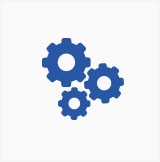 Screen Openings
Screens are available in slot openings from 0.08 mm up to 40 mm.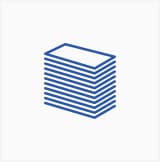 Materials
Materials used are mainly 300 series stainless steel, but products can be manufactured from various exotic alloys to suit specific applications.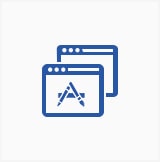 Screen applications
The available shapes, strength and designs make our screens the preferred choice for numerous industries and applications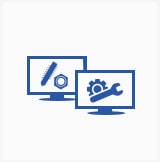 Shapes of screen
Cylindrical
Flat or curved panels
Cones
Custom made screen products for various applications such as new plants, expansions, retrofits or upgrades.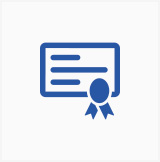 High quality products - well known technology
The design and manufacturing process of Apollo screen surfaces gives the following advantages
Non-clogging opening
Larger open area
Low pressure drop
Hydraulic efficiency
Higher flow rates
High Mechanical strength
Abrasion-resistance
Ease of cleaning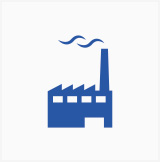 Industry
Water and waste water treatment
Pulp and paper
Chemical
Petrochemical
Water supply
Mineral and aggregate processing
Plastics extrusion
Machine coolant filtration
Architectural applications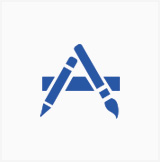 Applications
Separation
Filtration
Media retention
Sizing
Dewatering
Classifying
Straining
Drying
Water extraction
Fish diversion
Screening
CYLINDRICAL SCREEN
APPLICATION - FLOW OUTSIDE to INSIDE
Screen construction
External circumferential wire with axial internal (longitudinal) support rods.
Products
Well Screens
Nozzles for ion exchange process
Laterals for header/hub lateral system
Rotary drum screens
Resin traps
Baskets, collectors/distributors, etc.
RE ROLLED CYLINDRICAL SCREEN
APPLICATION FLOW IN SIDE to OUT SIDE
Screen construction
Internal circumferential wire with External rods or external circumferential rods with internal axial wires.
Products
Trommel screens with internal feed
Cylinders with an internal rotor or screw
Dewatering systems
Screw press
FLAT SCREEN
Flat screens can be fabricated with very small wires and rods for critical fine-screening operations or with - large wires and rods for heavy-duty applications.
The slot size is selected in accordance with customer requirement and application.
Product can be used as
Filter floors
Static Screens
Vibrating screens
Floor grates
Support Grids
SIEVE BENDS AND BOXES
A sieve bend has a greater screening capacity than a flat screen due to forces exerted on material as it flows down along the curved surface. This curved profile wire screen is mounted in a frame with the screen openings perpendicular to flow.
In a typical feed situation, the leading edge of the wedge wire removes the water and fine particles through the screen up to the cut point size, as the oversized particles move across the top of the screen.
CYLINDRICAL BASKETS
Cylindrical baskets can be designed for a flow from out to in (standard construction) or from in to out (re-rolled construction). They are perfectly round and are adapted for self-cleaning filters or screw press filters. They can be cleaned with static scrapers.
PRESSURE SCREENS
Pressure screens are mainly used for the stock preparation in the pulp and paper industry. They can be used for any application involving fibre or fine grain filtration.
QUALITY
Apollo Screens is committed to provide the highest quality products by the experienced team, adopting best practice manufacturing and quality assurance system.
For this purpose, each product/part of product is inspected at each stage, throughout the manufacturing process and final inspection reaffirms delivery of product which complies with customer ordered requirements.
Apollo Screens provides the following documents upon request
Quality plan for material, manufacturing process & final product.
Welder qualifications
Final inspection report
Chemical and/or mechanical analysis certificates
© Copyright 2016, Apollo Screens